Precise Garmin navigation meets global communication in the GPSMAP 66i premium GPS handheld with inReach® satellite technology.
Built for Tough Treks
The sturdy, button-operated GPSMAP 66i features a large 3" color display you can see even in bright sunlight. If you're out in the field for long stretches of time, you can turn on Expedition mode and get up to 200 hours of battery life while using inReach technology. In the default tracking mode, you get up to 35 hours of battery life, and your device will save your location every 10 minutes. 
Satellite Communication
Staying in touch is vital, even on less challenging trips. Using inReach technology (subscription required), this handheld lets you trigger an SOS to the GEOS 24/7 emergency response team for interactive support in an emergency. It also enables two-way messaging and location sharing via the 100% global Iridium satellite network, so you can stay in contact with loved ones, teammates, headquarters and more.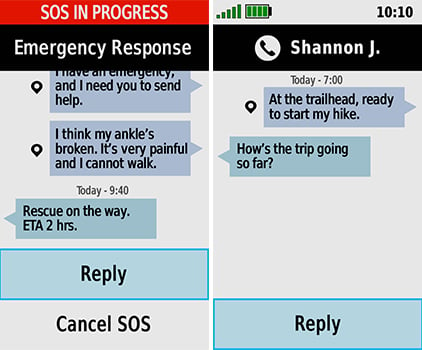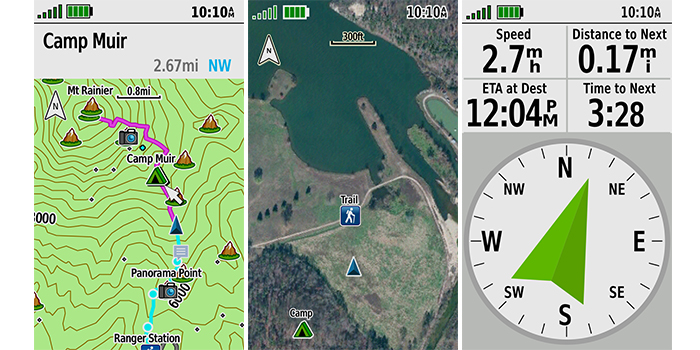 Navigate with Confidence
GPSMAP 66i is fitted with the best in Garmin navigation. Preloaded Garmin TopoActive mapping for North and Central America provides detailed views of terrain contours, topographic elevations, summits, parks, coastlines, rivers, lakes and geographical points. Direct-to-device downloads of BirdsEye Satellite Imagery provide high-resolution photo-realistic views of your route, trailheads, clearings and more — without an annual subscription. Support for multi-GNSS combined with altimeter, barometer and compass navigation sensors let you track and navigate in challenging environments.
Weather Anywhere
Know what conditions to expect en route using the optional inReach weather forecast service to get detailed updates on GPSMAP 66i or a compatible device paired with the Garmin Explore app. You can request weather forecasts for your current location or other waypoints or destinations on your itinerary. Cellular connectivity lets you access Active Weather for up-to-date forecasts — including predictive maps for temperature, wind, precipitation and clouds — right on the handheld when connected to Garmin Connect.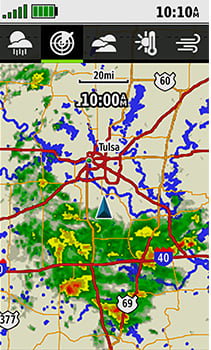 Pair with Your Mobile Device
The free Garmin Explore mobile app lets you plan, review and sync data, including waypoints, routes, activities and collections. Review completed activities while still in the field, even when you're off the grid. The app also lets you sync your GPSMAP 66i with your compatible mobile device so you can access unlimited maps, aerial imagery and U.S. NOAA charts. You can even use all of the inReach features on your paired mobile device. For easier messaging, you can access your phone's contact list from the Garmin Explore app to connect with fewer keystrokes. Plan for future trips, and review previous activities from the Garmin Explore website.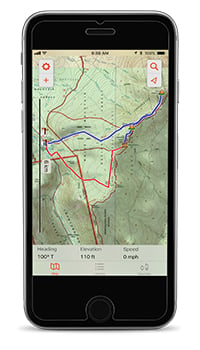 Some jurisdictions regulate or prohibit the use of satellite communications devices. It is the responsibility of the user to know and follow all applicable laws in the jurisdictions where the device is intended to be used. 
FREE SHIPPING (Continental USA)
FREE standard shipping on orders over $139 of Blue Ridge Overland Gear brand products (please note: that means product total before shipping costs). Limited to orders shipped within the continental United States and does not include anything but Blue Ridge Overland Gear. Other conditions may apply. Please remember that your product total (before shipping costs) must be over $139 to qualify for FREE SHIPPING.
INTERNATIONAL ORDERS (NO HEAVY FREIGHT!)
We do ship most BROG brand products overseas but, please take note, we do NOT ship heavy products like fridges/powered coolers and fridge slides outside of the continental United States of America.
MORE IMPORTANT INFO
TIME SENSITIVE ORDERS: Many of our customers order from us right before they are taking a trip. We do our best to get your order to you as quickly as possible but we always recommend that you place your order well in advance of any trip you may be taking. Please keep in mind, if you order one of our products and it is a low stock item there may be additional time required for production.
We highly suggest that you DO NOT attempt to place an order at the last minute. We cannot guarantee that your order will be expedited, especially if we are experiencing high order volume. However, we do try to prioritize orders when possible, if necessary - so feel free to contact us for the most recent information on turn-around times. 
REROUTING PACKAGES: We also get rerouting requests at times. Rerouting your shipment is possible in many cases but not always. There are alot of details to keep in mind and there is a charge for rerouting - please read all details below:
 Please include in your order notes what day you must have the items "in hand" if your order is time-sensitive.
If your trip deadline is approaching and you are concerned that you might not receive your order in time, please try to contact us before the item ships to avoid rerouting fees.
We are happy to reroute already shipped orders to keep up with your changing itinerary. However, please note that once an order leaves our facility, you as the customer are responsible for any rerouting fees assigned by the carrier. Rerouting UPS shipments already in transit are a $35 fee per address change. USPS charges around $15 dollars per address change.
Not every shipment is eligible for a reroute. Will check the status of your shipment to be sure it's available for delivery changes BEFORE you are charged rerouting fees.
Rerouting fees can be paid by an online payable invoice at your request. Please note that once an item is rerouted, these fees are non-refundable.
Rerouting your shipment can add add several days to the transit time of the item. Changing your shipments address doesn't guarantee you will receive the items more quickly than the expected delivery date.
We cannot switch carriers mid-shipment (i.e., an item intially shipped UPS at your request and you wish to have it delivered by US Mail).
RUGGED LIFETIME WARRANTY

We pride ourselves in building rugged products that you can use for a lifetime. We're in it for the long haul and so is our gear. Don't be afraid to put it to the test. If for some reason you don't love your authentic BROG gear, let us know and we'll make it right. If you run it over by accident or the kids (human or animal) tear it to pieces, let us know and we'll replace it. If you drop it off a cliff or some curious squirrels steal it away in the night that would be hard to replace - but if our products don't survive your typical wear and tear or even your abuse - we want to know about it. We're here to help you get outdoors and stay organized. If you have any issues or questions contact us.

// See Our Full Warranty: HERE //
RETURNS
You can return any Blue ridge Overland Gear product in 30 days, for any reason. Please contact Customer Support for more information on returning an item (see ways to contact us below).
Shipping return address: Blue Ridge Overland Gear, 2687 Rocky Ford Rd, Bedford Va 24523

=========================
Contact Us By Email:
Email us at: support@blueridgeoverlandgear.com  (This is the preferred way to reach us, as it allows us to quickly relate your contact info with your full order history).

Please know our Customer Support Team strives to answer emails in a timely manner. We typically reply within 24 to 48 hours - but please note: we typically do not reply on evenings and weekends when the office is closed.


Call Us On the Phone:
1-866-855-5471
(See here for our hours. Closed on evenings and weekends.)

We are a small team but are dedicated to you - our customer! If we are helping other customers, or you call outside of our normal storefront hours, please leave a message with: (1.) your full name, (2.) a phone number we can reach you at, and (3.) your order number.
Please note: if you call via phone but do not leave us a message we will not be able to return your call.